Illustrations
A portfolio of selected illustrations.
Araw
A birdwoman with a sword.  Digital, 2019.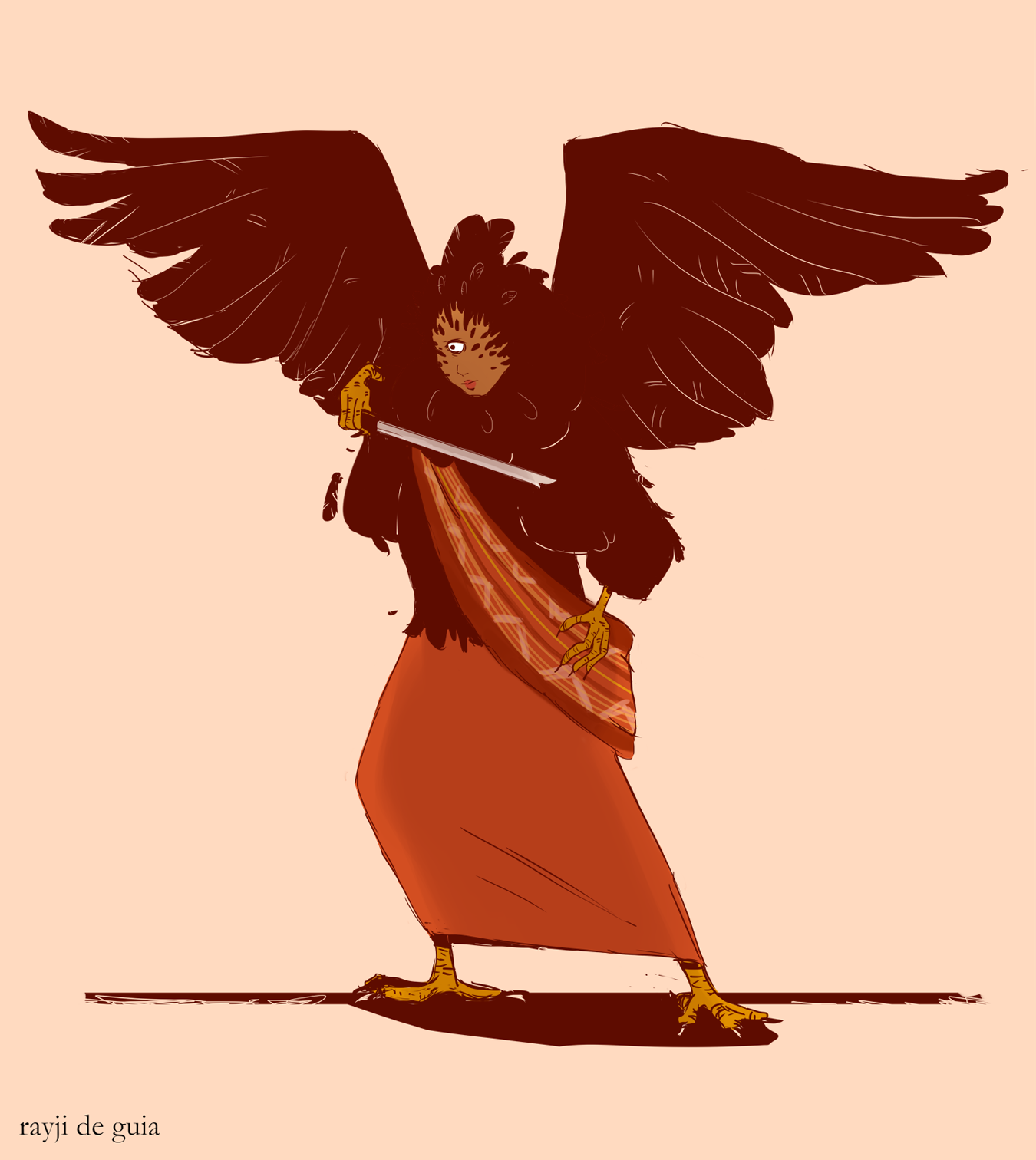 Alma
Illustration for "The Corner of Seventh and Marino" by Clark Lewis in Aurealis #145. Digital, 2021.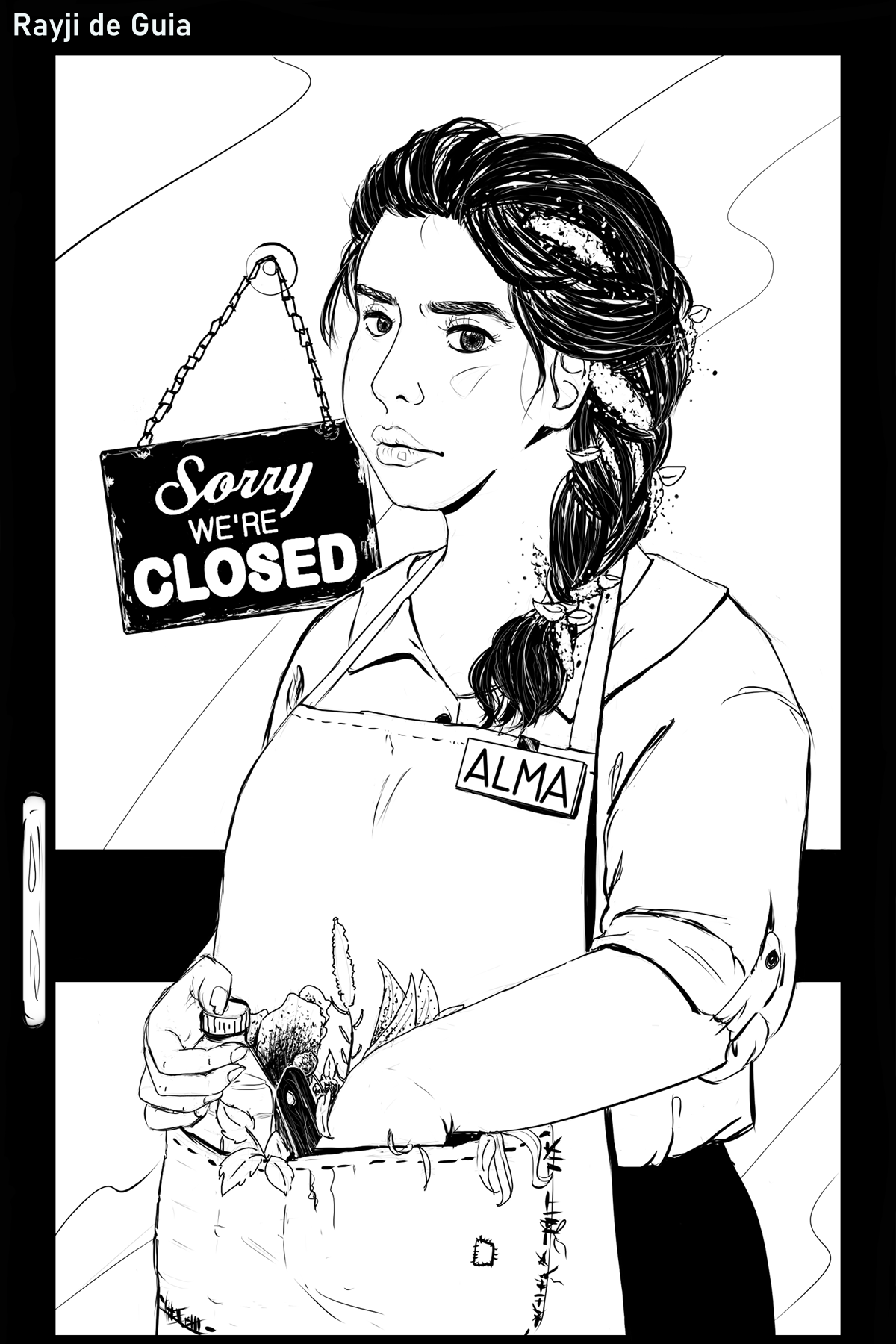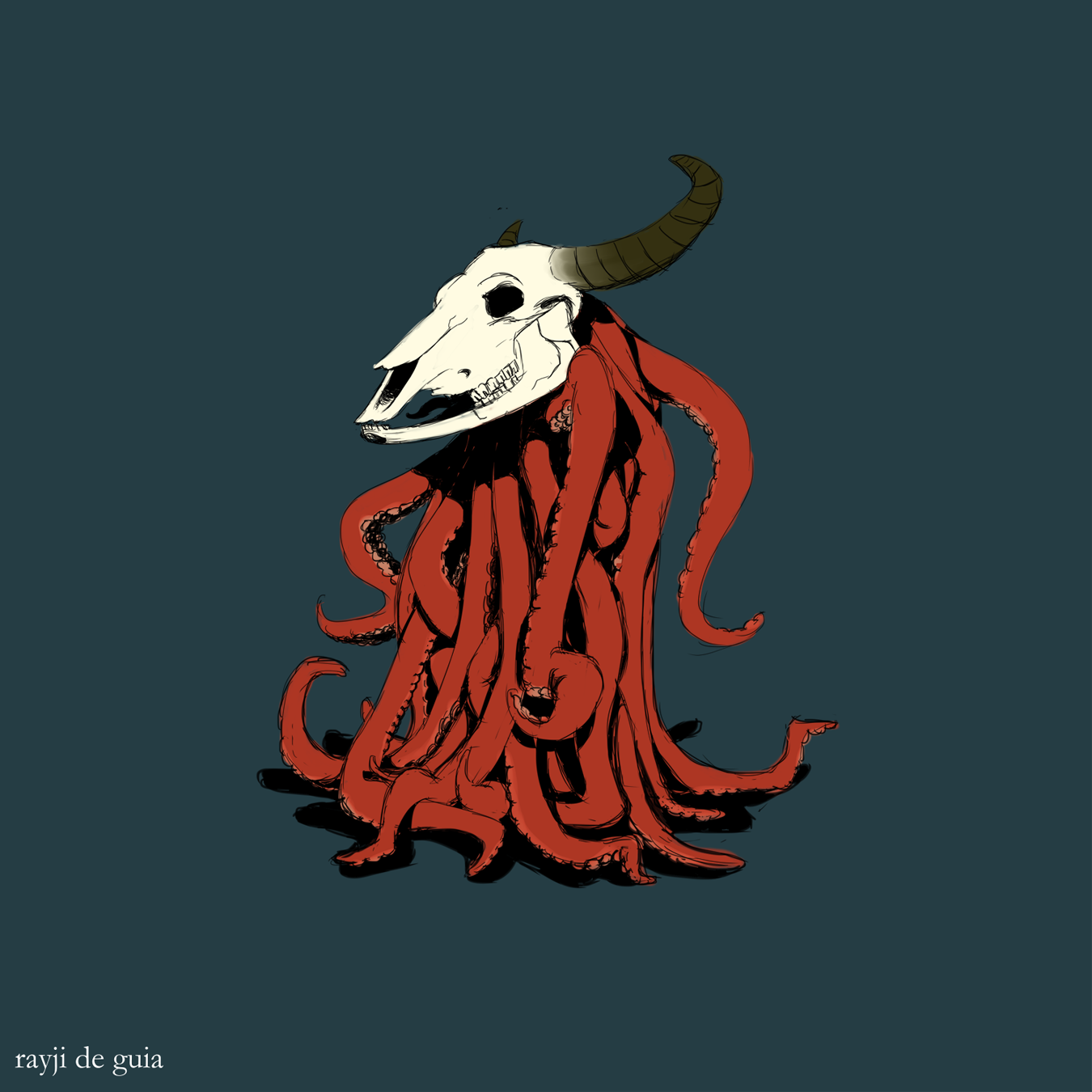 Kamatayan
A depiction of Death with a carabao skull for a head and tentacles for a body. Digital, 2019.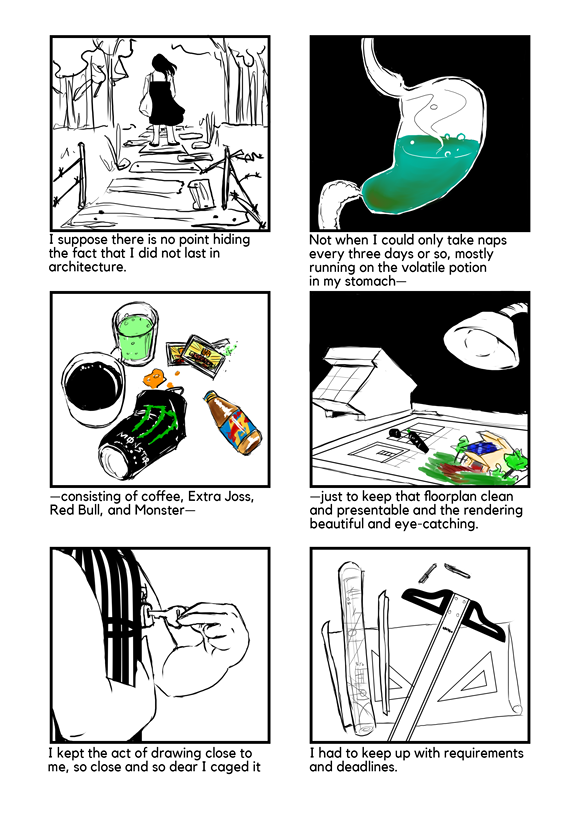 Grief
A page from my comic GRIEF, available at Penlab (2021). Digital, 2020.
Under Her Coat
A page from my comic UNDER HER COAT, available at Penlab (2021). Digital, 2014.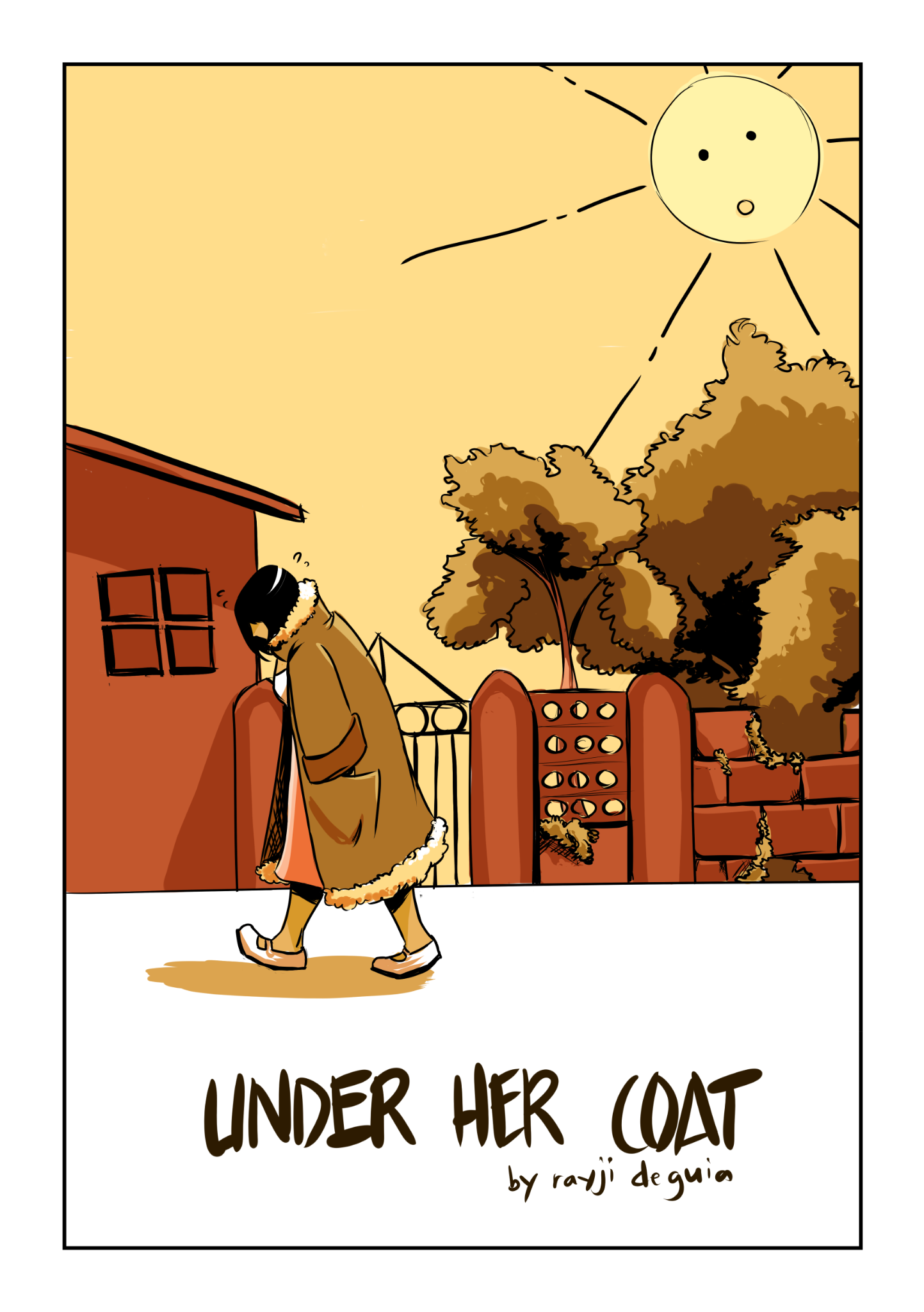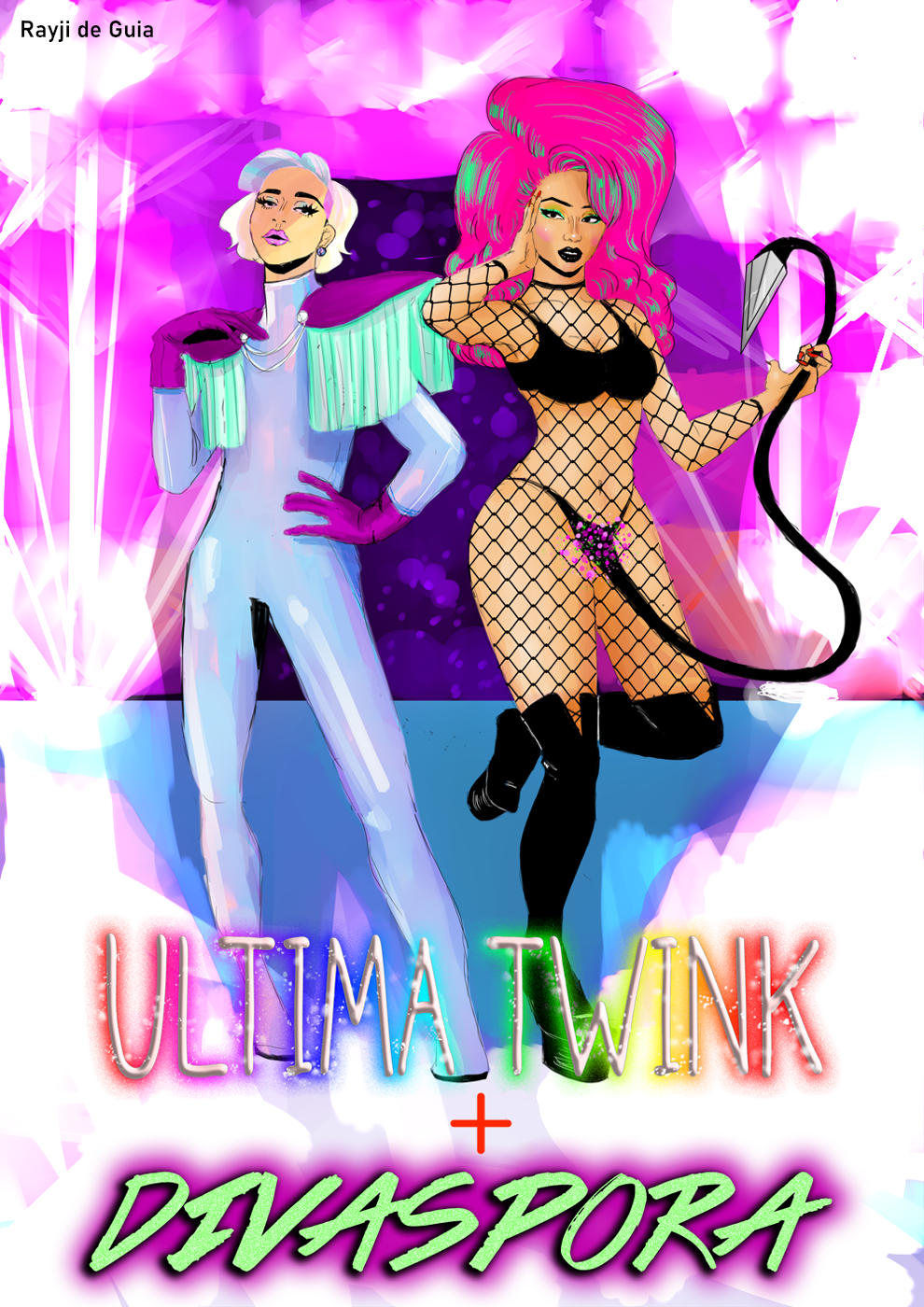 Ultima Twink + Divaspora
Illustration of the characters in "Ultima Twink" by Adrian Pescador. Commissioned by Aidz, digital, 2019. Story and art published in LAMYOS: New LGBTQ Fiction from the Philippines (UP Press, 2021). 

Miz Cracker
A portrait of the drag queen Miz Cracker from RuPaul's Drag Race. Commissioned by Zeny, digital, 2020.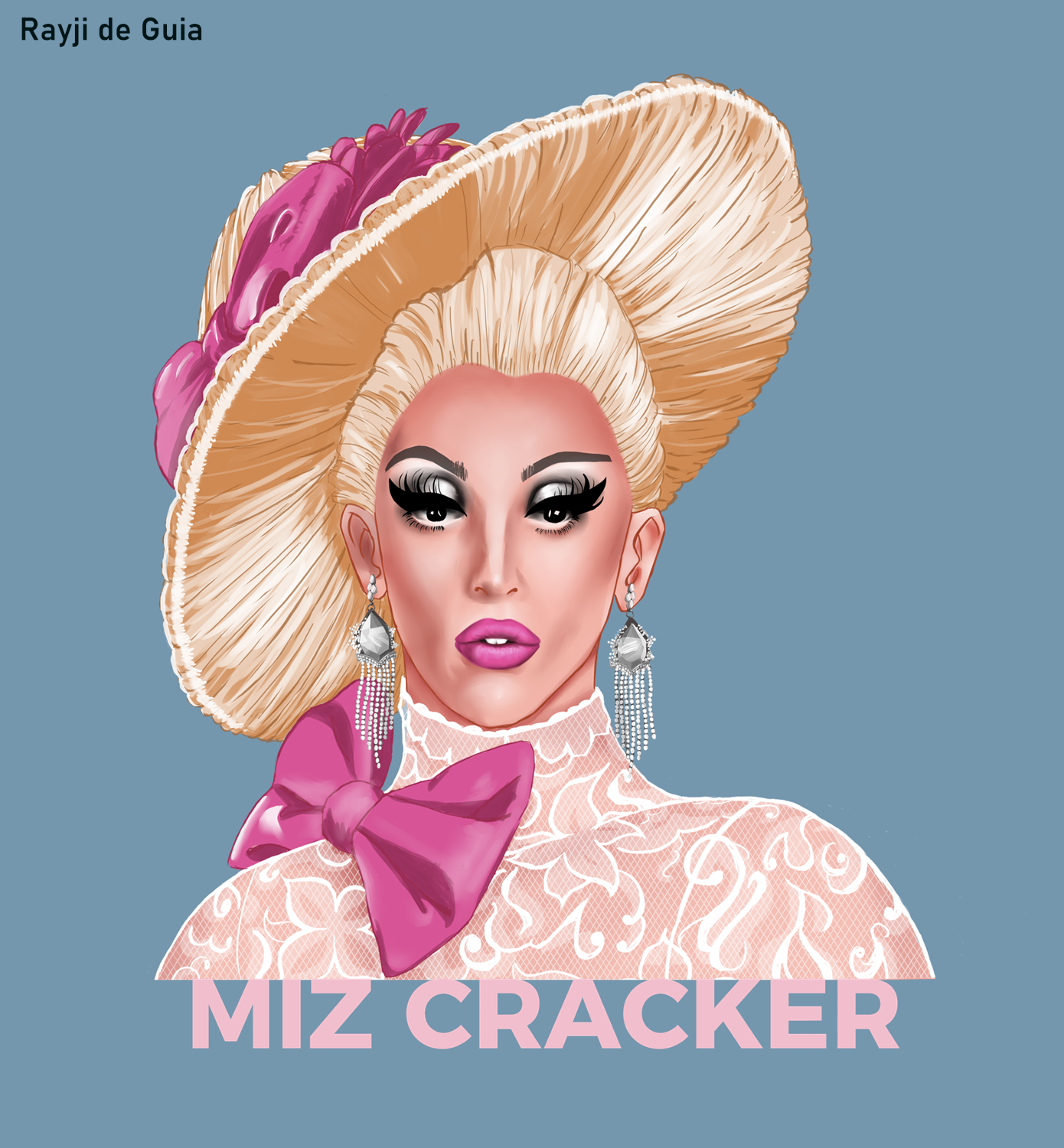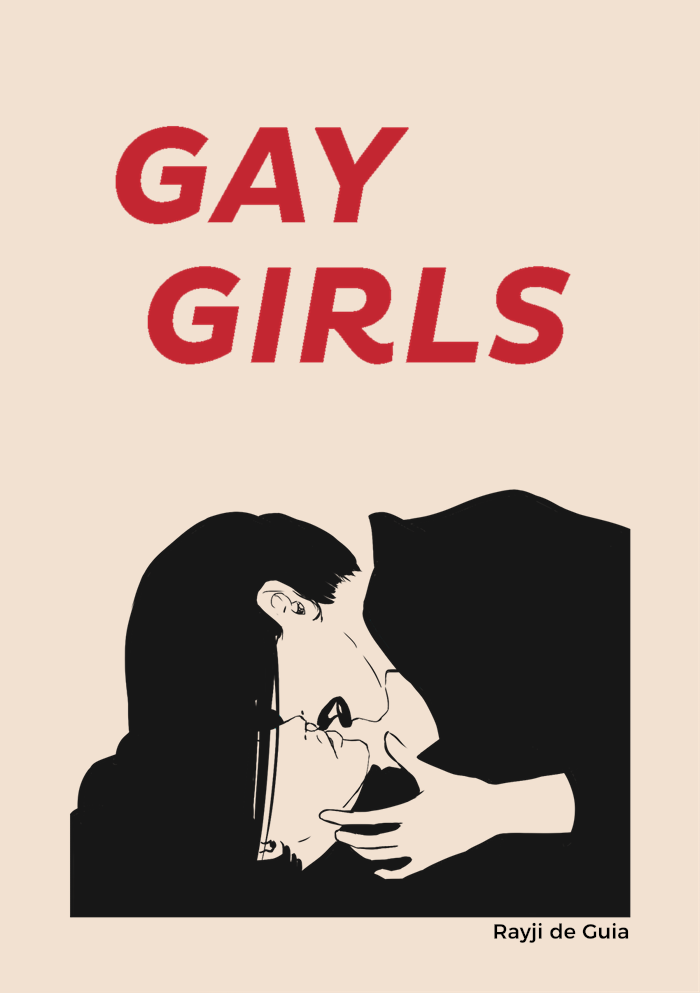 Gay Girls
A parody illustration of Sad Girls by Lang Leav, used as the cover of the zine Gay Girls by UP Writers Club. Digital, 2018.

Winter Longing
Inspired by the show Yuri!!! on ICE. Digital, 2017.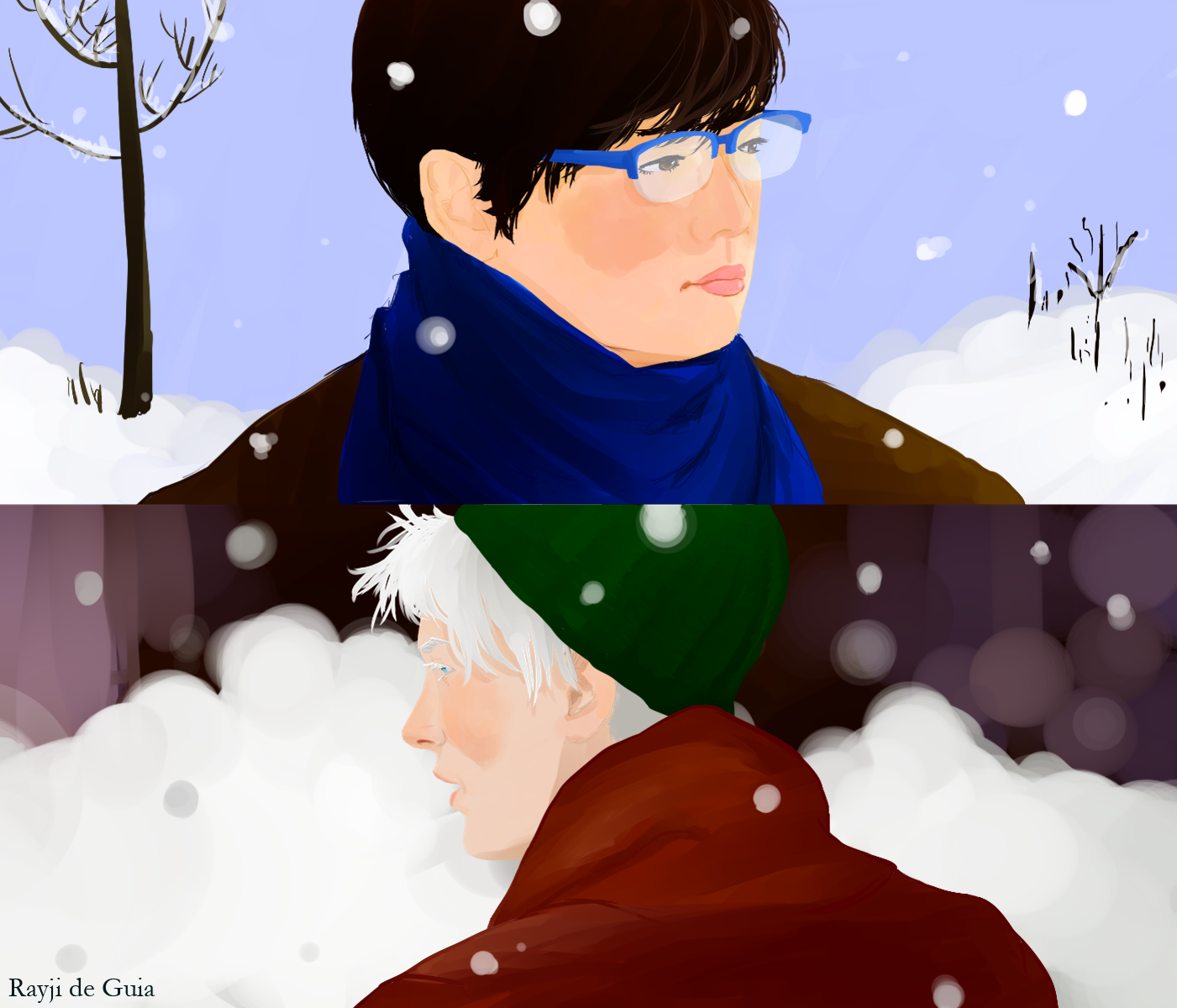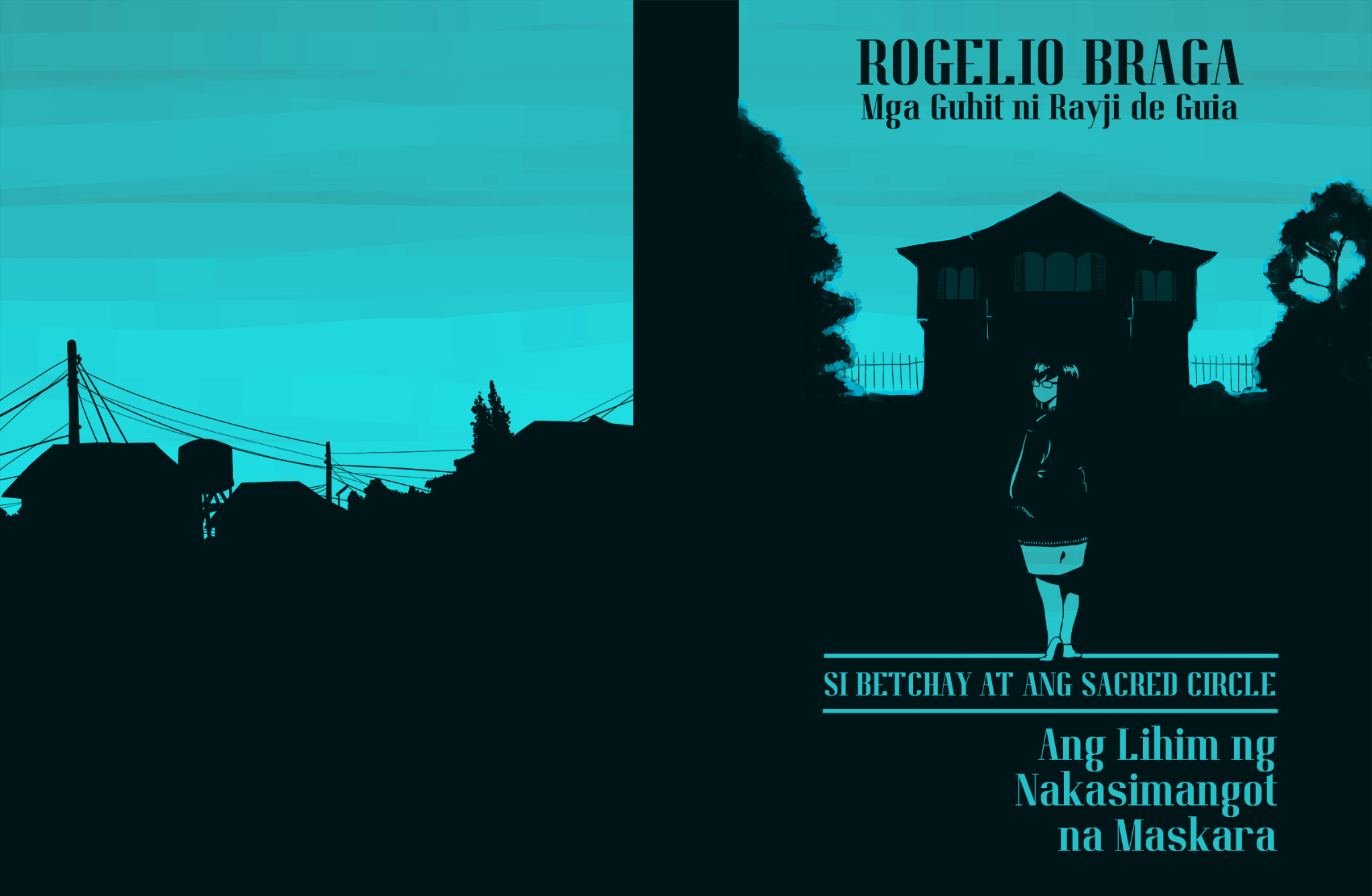 Ang Lihim ng Nakasimangot na Maskara
Cover of the first book in the young adult series Si Betchay at ang Sacred Circle by Rogelio Braga (Balangiga Press). Digital, 2017.

Sebastian
Inspired by the MET Gala with the theme "The Divine Body" and the Basilica of San Sebastian, an all-steel church in Manila. Digital, 2018.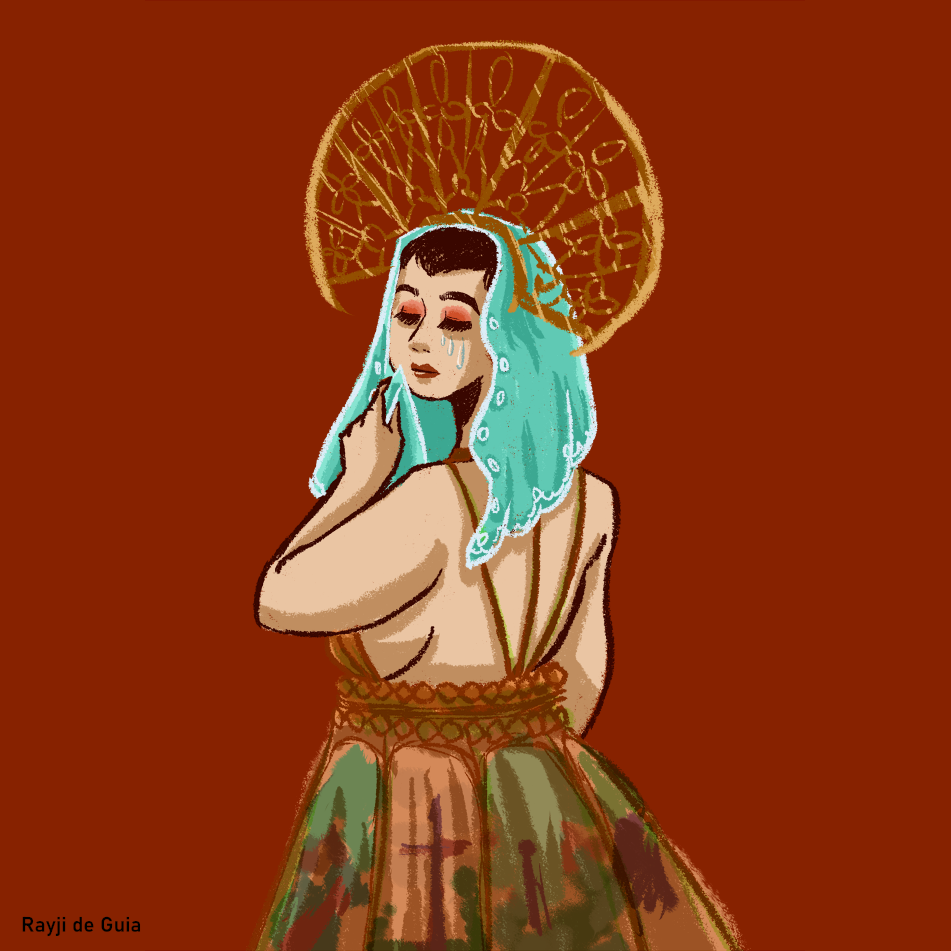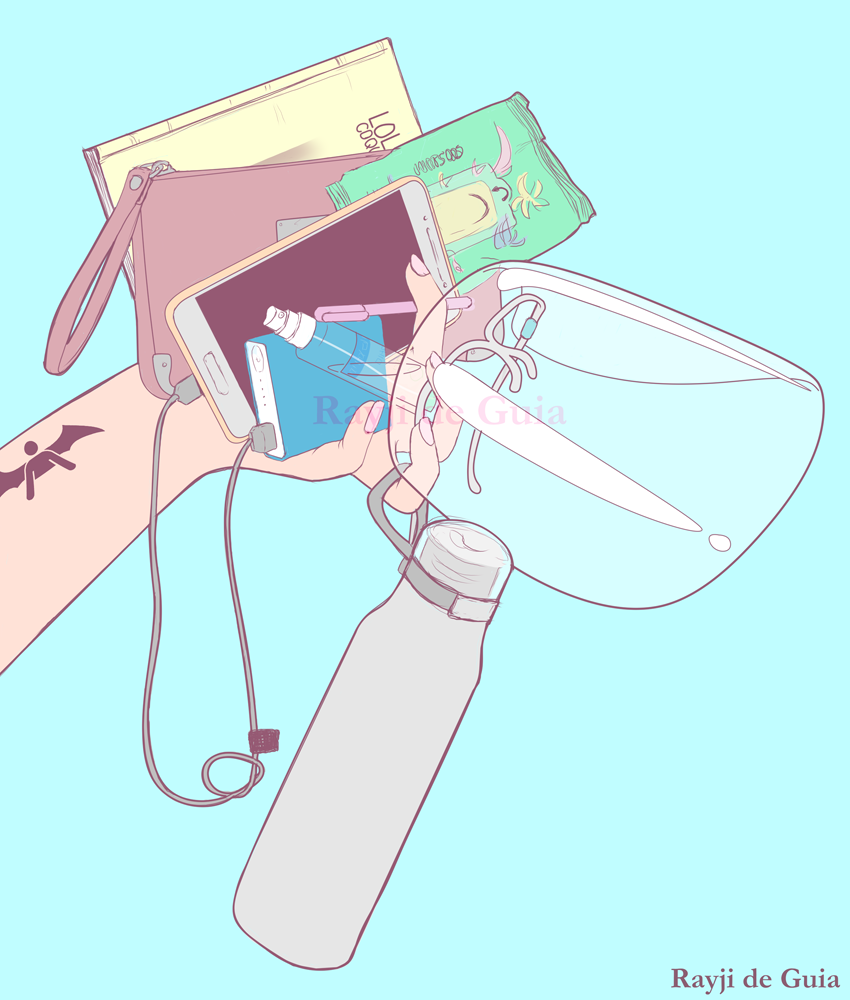 The Weight of MECQ
Illustration of things held when going out in public during community quarantine, including alcohol, wet wipes, and the most useless face shield. Digital, 2021.